Become a fan
Best Cha Here
NEWS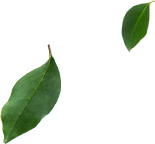 NEW! PINK LEMONADE
Release date: 2023.05.26 Periods:2023.05.26 ~ 2023.06.30
new pink lemoande

🍋

A Whole New Vivid And Bold Mood
Bringing to you a NEW pretty delight to uplift your spirits during the dark season- 💗𝐏𝐈𝐍𝐊 𝐋𝐄𝐌𝐎𝐍𝐀𝐃𝐄💗 A vivid and bold drink both appearance and taste-wise to brighten and raise your mood to another level!
This NEW 𝐏𝐢𝐧𝐤 𝐋𝐞𝐦𝐨𝐧𝐚𝐝𝐞 is an exceptional mix of sweet strawberry🍓, luscious lychee🤍 and zesty lemon🍋, a perfect pick for an exuberant all-day sip! Try our all-new Pink Lemonade for a bold and vivid refreshment you don't want to miss!
Seasonal offer available in-store, delivery platform, APP order now, exclusive at Little Cha!
Read More