Become a fan
Best Cha Here
NEWS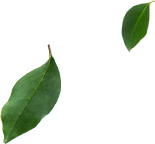 Feeling Cloud Milk Foam Iced tea
Release date: 2021.10.22 Periods:2021.10.22 ~ 2021.12.03
Iced tea don't need to be boring!
Milk foam top is the secret that makes iced tea special and twist your normal iced tea into a smooth, luscious and slightly sweet with a savory finish.
A delicious blend matcha green tea, creamer and ice – it's refreshing, aromatic and gentle with a good balance between sweetness and tea taste.
Enjoy this uplifting taste frozen frappe and topped with our super-smooth, sweet and salty milk foam layer on the cup. Trust me, it tastes better than it sounds!
Blend ice, sweet strawberry syrup with fluffy and rich milk foam.
Strawberry is always a superstar gives a nice depth of flavour, taste and beautiful colour to the drink. This classic pairing of flavours is the perfect beverage to enjoy in Spring.