Become a fan
Best Cha Here
NEWS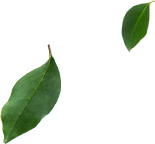 WE ARE OPEN NEPEAN VILLAGE!
Release date: 2021.09.15 Periods:2021.09.15 ~ 2021.10.31
WE ARE OPEN! Nepean VILLAGE
We have some exciting news to share - Nepean Village store is OPEN and we can't wait to meet you!🤩⁠⁠
You can customize the sweetness & ice level just the way you like it, come drink and enjoy your bubbly today!⁠ ⁠⁠⁠
🎉Location:⁠Nepean Village, Woodriff St (outside Coles) ⁠Penrith NSW 2750⁠⁠
⏰ Trading hours: 9:30AM -19:00PM⁠⁠⁠NSW Government COVID rules will be followed💛.⁠
Read More