Become a fan
Best Cha Here
NEWS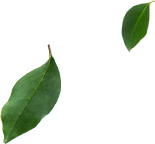 CLICK-TEA & COLLEC-TEA
Release date: 2021.08.10
Here comes Bubble Click-tea & Collec-tea! ⁠⁠
📣Order via website:⁠⁠Simply find store location at webstie and place order by clicking Little Cha app icon, or directly go to ⁠⁠https://littlecha.redcatcloud.com.au/ordering#/
⁠⁠⁠⁠📣 Order via Little Cha APP:⁠⁠Find "ORDER" as shown on the bottom of main page.
⁠⁠⁠⁠Let's get bubbly at Little Cha today!⁠⁠⁠⁠