Become a fan
Best Cha Here
NEWS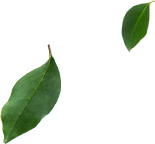 DOUBLE THE FLAVOUR BUBBLE THE FUN!
Release date: 2022.11.01 Periods:2022.11.01 ~ 2022.12.15
Grape Green Tea w/ Strawberry Pops
Everyone's favourite unforgettable sweet grape flavoured tea with bursting strawberry pops.
Milk Tea Superstar
Rich milk tea with a combination of freshly cooked pearls, soft custard pudding and earthy herbal jelly.
Guava Lemonade w/ Aloe Vera
A uniquely sweet and pleasant guava lemonade with fresh aloe vera, perfect for Spring / Summer afternoon sipping.