Become a fan
Best Cha Here
NEWS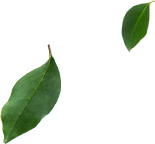 NEW BUBBLE BUNDLES
Release date: 2022.06.30 Periods:2022.06.30 ~ 2022.08.31

THE CLASSIC
6 cups of The Classic Pearl Milk Tea in Regular size.

TOP SELLER PAR-TEA
All 6 of Little Cha Specials drink in Regular size.
LEMONADE RUSH
Customer's favourite Lemonades in Regular size.
- The Little Cha
- Grape Lemonade
- Ocean Bubble Lemonade
- Citrus Lemonade

ICE TEA REFRESH FIGHT
Little Cha's four most recommended regular sized refreshing ice tea combination set.
- Peach Ice Tea
- Mango Ice Tea
- Passionfruit Ice Tea
- Lychee Ice Tea

MILK T-RUN
A set of four regular-sized flavourful rich milk teas recommended by Little Cha.
- Chocolate Milk Tea
- Taro Milk Tea
- Brown Sugar Milk Tea
- Thai Milk Tea